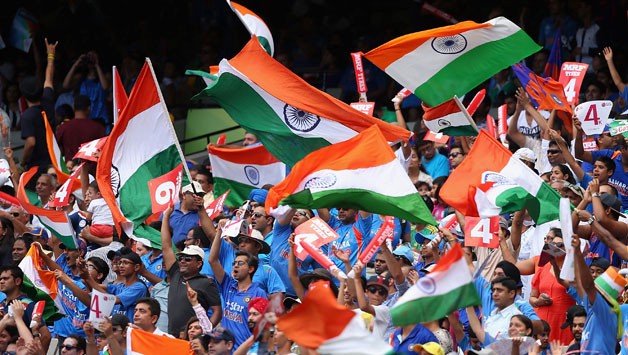 As they say, when you have Gods on your side, the call becomes much stronger. Only difference being, this time Gods shall be weilding power with a cricket bat and ball, instead of a holy book in hand. And I am not exagerating.
Introducing Sachin Tendulkar & Shane Warne.
Gods of the cricketing world. Their names wont mean a thing, to a native in the United States. But ask a random south asian in his cliched work place, "the gas station" or an Aussie chugging in the nearby pub and suddenly you would start hearing stories of their prowess.
Legends of the sport of Cricket — A game invented by the british in 1800. These two will be displaying their skill with bat and ball, in a baseball stadium that for a day will be transformed into a cricket pitch.
Their only motive being, introducing the sport and possibly warming up the American crowd to Cricket. The sport certainly has gone through a lot of transition. Starting out as a 5 day game, graduating to a 1 day event, to the recently successful T20 format, that gets over in less than 3 hours.
In fact, Hollywood A listers like Mark Wahlberg and Gerard Butler have already envisioned the sport to grow in the US , having already bought cricket teams in the Caribbean Premier League, a T20 cricket tournament played in the beautiful islands of the West Indies in a NFL style tournament for Cricket.
It doesnt end here. Also playing with these two, will be other legends from both India & Australia, like Rahul Dravid, Glenn Mcgrath and VVS Laxman; making it a lip-smacking contest for not just a fan, but someone who wants to see cricketing skill being executed at its highest level.
For a Cricket nerd like myself, building technology to help cricket spread far and wide in the US with Cricket Huddle ; I have no doubt our team is gonna enjoy their glass of beer in the company of greats, we have admired growing up. Regardless of which team wins, I am gonna go in my Indian team jersey with full gusto to watch a glimpse of Tendulkar stepping onto the ground.
Coz, its gonna be time to scream out one more time — Sachin! Sachin! — Sachin! Sachin!