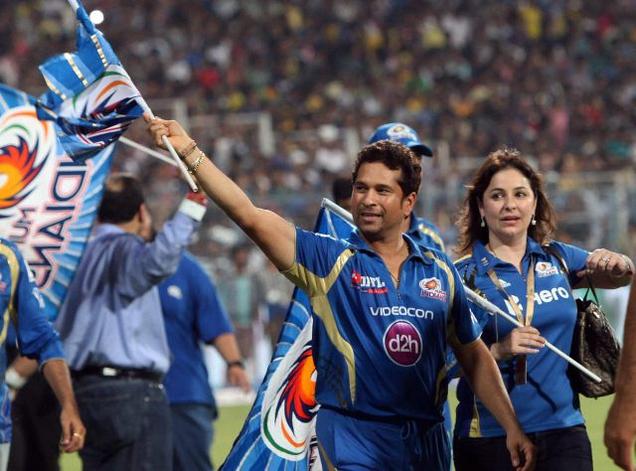 When Harsha Bhogle penned his Letter to Sachin in December 2012 , he just added another Ode to the 700 other featured articles on Cricinfo since 2007 World Cup, when the first time an article had been published about Sachin's retirement.
Starting out as the answer to every Indian cricketing  fan, this player has now become a solution to every cricketing writer's block.
No wonder people call him  ' God'.
With 10 Million Likes on Facebook and 3.5 Million followers on Twitter, he is not just in hearts and minds of people, but part of their Social circles. As they say, God is Everywhere. So is Sachin.
Recently he surpassed MS Dhoni as the Most Searched Cricketer in 2013.  Now, With him retiring from the IPL, we are certainly going to see more thank you letters in the coming days.
His retirement has been a topic of national importance and continue to garner the highest TRP s for news channels all across. Sometimes by cricketing experts and commentators, but  most of the times by cricketing clowns who break apart his statistics, form and temperament, every time he comes to bat.
Greatness lies in humility. No press conferences, no felicitation functions, just a 1-page press release. That's what summed up the limited overs journey for Sachin. A goodbye in the subtlest possible ways. I am sure, whenever he takes the call for his Test retirement, there won't be announcements, hoopla's or grandeur functions to do the same. If It was otherwise, he would have made the announcement after the recently concluded India-Australia Test series, which many may have assumed to be his last series at Home; leaving the game on a high note.
But then, It would not have been the Tendulkar we all know.
The 16 year school kid playing against Pakistan with a bloodied nose,  to scoring a century against Kenya a day after his father's demise to gleaming cherubically lifting the World Cup trophy in 2011. These are all images of the little man, the world will never forget.
While coming up with the title for this article, I tried my hand at all possible adjectives, but all of them seem to have been taken up by articles written about him. Thus, Words did fall short and adjectives did seem futile.
With Probity and propriety being the need of the hour in Cricket today, a lot of cleansing needs to be done in order to restore the damage that has befallen the game. It's time, Cricket's biggest ambassador bails out the sport, the same way he did the Indian Cricket team, in their times of crisis.